SILICON-CARBIDE EOUIPMENT
CHINA WASTE ACID TREATMENT PROCESS EXPERT
CHINA ANTI-CORROSION EQUIPMENT EXPERT
Send Inquiry
SILICON-CARBIDE EVAPORATOR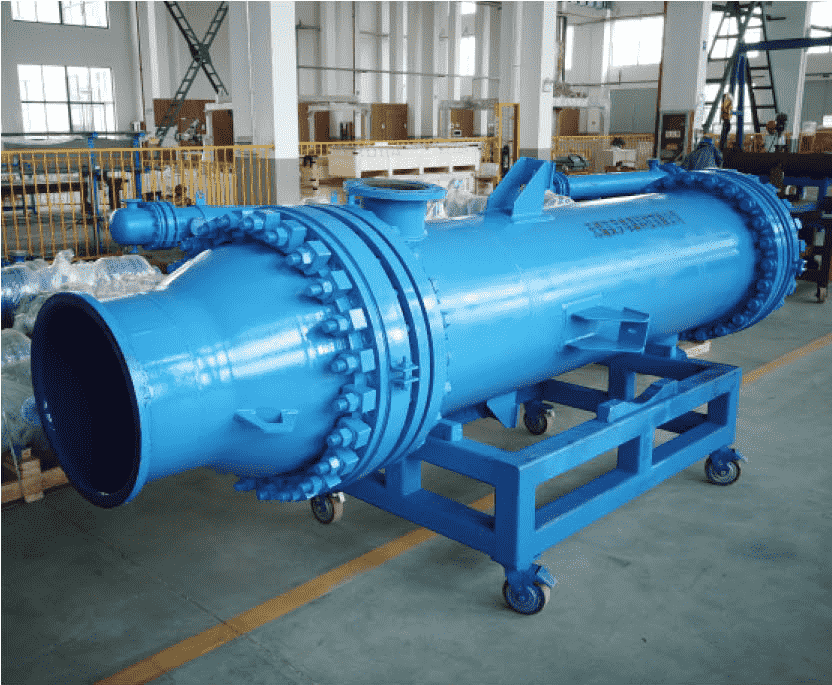 Silicon-Carbide Evaporator made by Innovation adopt K typestructure, named as horizontal boiler which is specially designed forsulfuric acid concentration under vacuum.
The structure includes a glass-lined body and some silicon-carbide heating tubes inside.
Acid flowssmoothly through the evaporator increasing density continuously.
PTFE baffle plates prevent undertows to ensure maximum temperaturegap between acid and steam, so that a minimum heating area of silicon-carbide will work.
SILICON-CARBIDE SULFURIC ACID DILUTER
Sulfuric Acid Diluter made by lnnovation use silicon-carbide materialwhich has better performance than graphic heat exchanger.
The goodcooling performance ensures a safe dilution process of concentrated sulfuricacid through prompt heat absorbing.
Silicon-Carbide Sulfuric Acid Diluterhas a simple structure to reduce operation control points and ensure easymaintenance.
The Diluter can work with acid pump, valve, storage tank, levegauge and temperature thermometer to dilute sulfuric acid from 93%~98% to75% with temperature below 45C。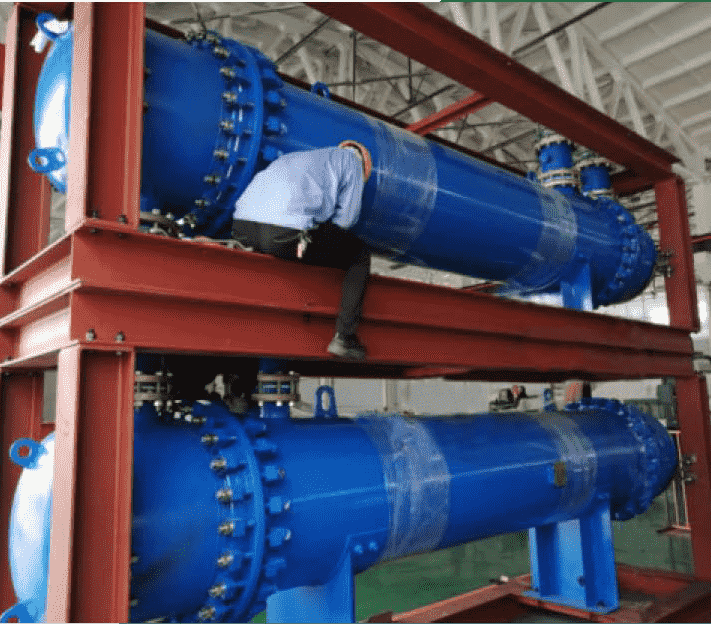 SILICON-CARBIDE FALLING-FILM ABSORBER
Silicon-Carbide Faling-film Absorber made by lnnovation solves the problems in current technology: falling-film absorber with conventional materials has limited corrosion resistance against concentrated sulfuricacid, chlorine gas, HF or hydro bromic acid which reduces the working life of equipment.
SILICON CARBIDE BLOCK HEAT EXCHANGER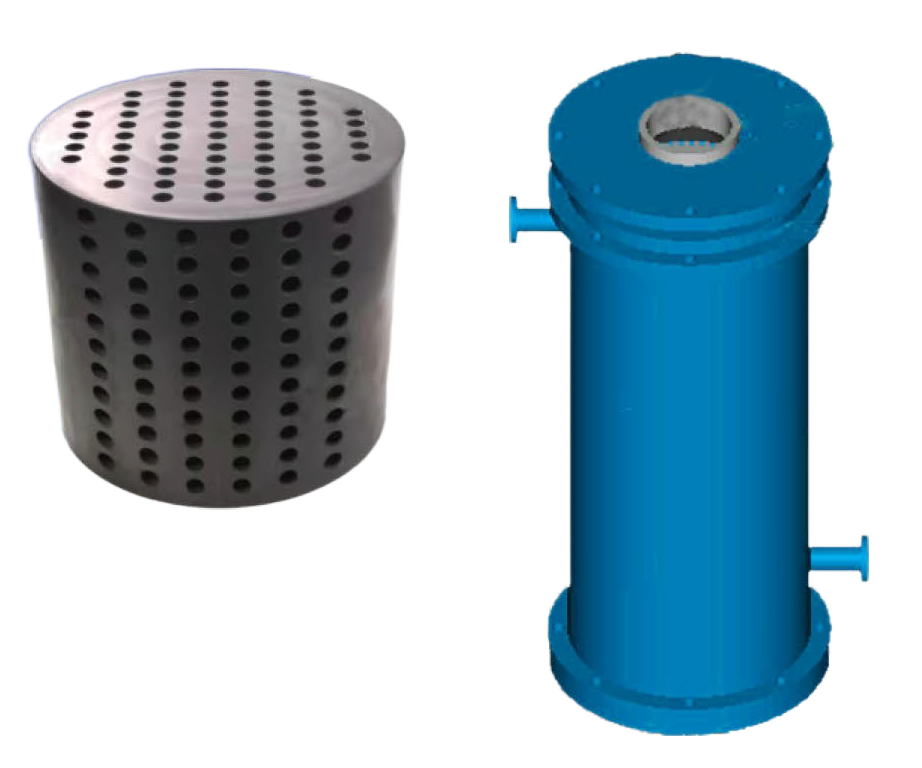 The block hole heat exchanger made of SIC sinteredby corrosion-resistant pressureiess sintering is an idealcholce for heating and evaporating chemical corrosiveprocess medum.
The temperaure ls 230ºC andthe pressure is 2.5MPa.
TEMPERATURE MEASURING DEVICE/SILICON CARBIDE SPECIAL PUMP
Silicon-carbide tubes are used in Temperature MeasuringDevice to prevent extreme corrosion and endure hightemperature environment in a long term. With high strength itensures good performance against erosion from high speed liquidand abrasion from solid particles. Its good thermal conductivityperformance ensures a good temperature sensoring.Silicon carbide pump has super anti-corrosion ability and highbonding strength with metal substrate It is suitable for a variety ofwear and corrosion conditions, and the service temperature can reach180 degrees. It is the first choice for high concentration sulfuric acid.hydrofluoric acid, bromiodioic acid and phosphoric acid.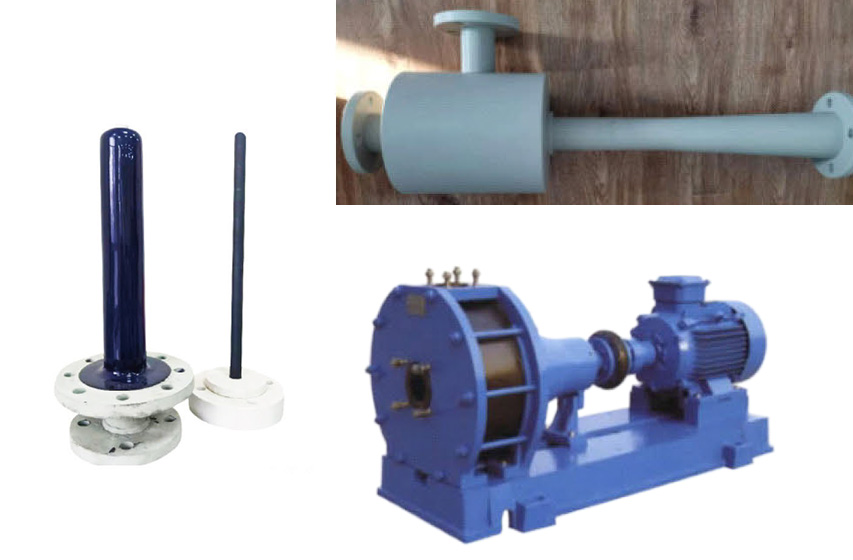 Send Inquiry